Dressing up the many in you
Be it the love for comfort or the love for flamboyance, people are walking towards a world where you dress as you like. You could be wearing your comfy pyjamas or be all dolled up in glitter; it all depends on what you want to wear and how you want to wear it.
The two types of post-pandemic sensibilities are: one woman rejoices, while a second sits curled on the ground, whimpering in loungewear beneath an invisible tarp, and wants to go back to the "no work, no people" kind of days.
Do you choose a dresser-up or a dresser-down?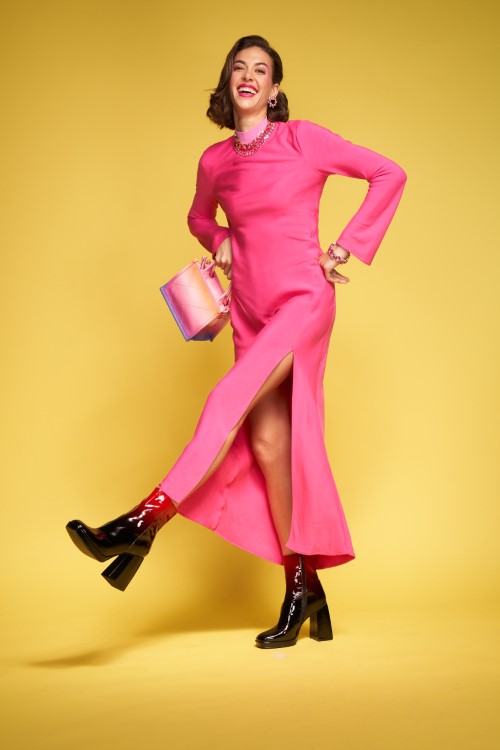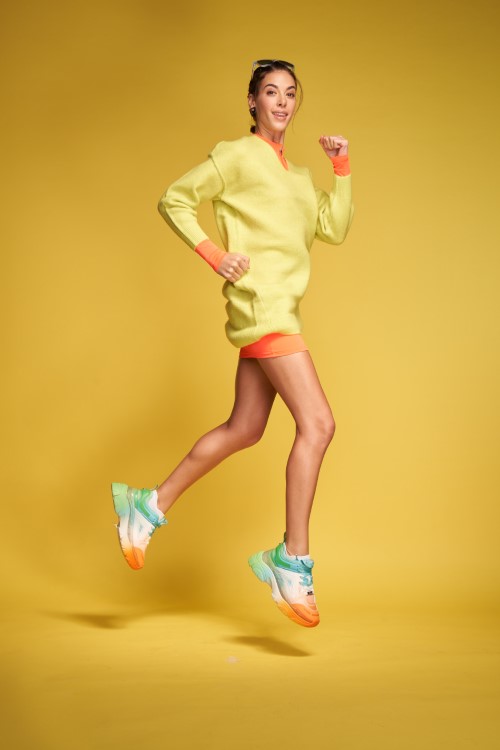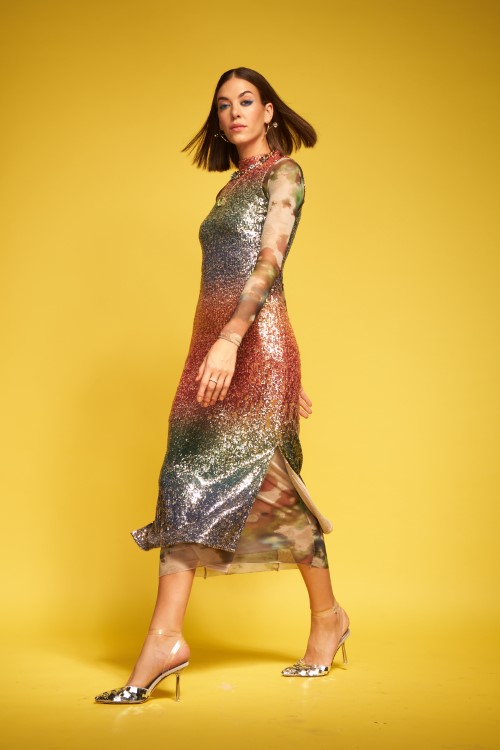 2022 Fashion Trend:
Sweats, Take 2!
The love for athleisure seems to be growing stronger with the nostalgia for missing the comfort of stay-at-home days.
Robe Life
Embraced getting dressed for work and parties again, there is part of all of us still yearning for #robelife.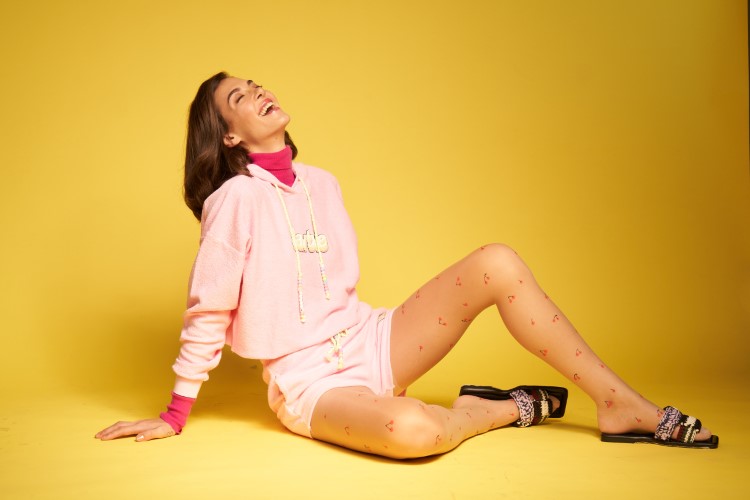 Low-rise Pants and Mini Skirts
Dipping way below the belly button, the low-slung pant and micro-mini skirt are back in full force. Designers paid extra attention to tailored pieces not excluding the mini skirt. Above-the-knee hemlines were paired back with blazers, keeping workwear cool and compatible with the next generation of office-goers.
Powerful Purple
From Pantone's calming Very Peri to more saturated tones with a regal air, pieces tinged with purple are everywhere to be seen.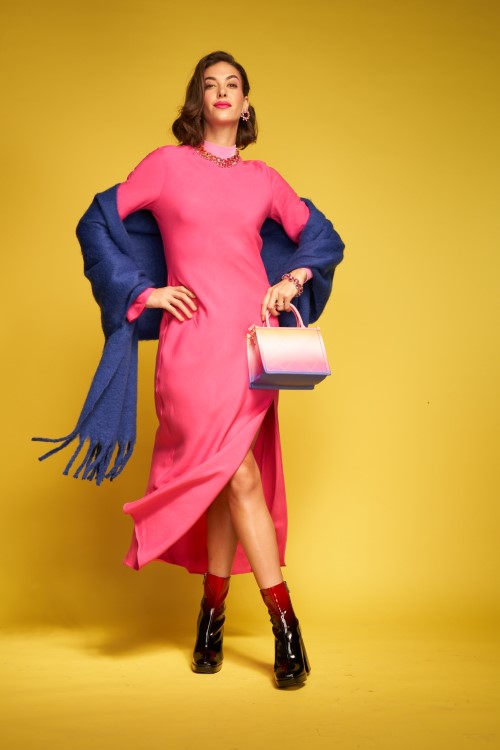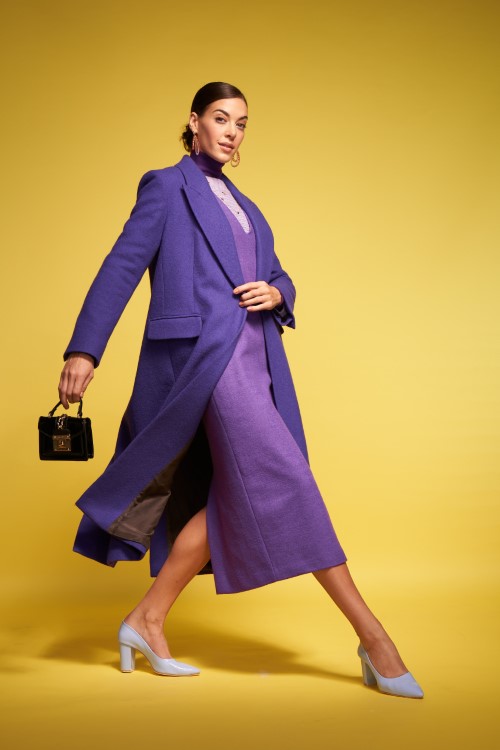 Feminine touch/ Corset Charm
Corsets, pearls, lady cardigans, and prim florals show no signs of slowing slow-down and are ruling the trend list this season.
Let's cut it.
There's no shame in the cutout game. Skin is still in, and cleverly-placed cutouts on dresses, tops, and even the occasional low-rise bottom are here to stick around.
Mod Print
Embrace your inner print mixer by combining bold with bolder and floral with more flowers.
Back to the 80s
The 80s are back- and bolder and redder than ever, embracing oversized proportions and glitz and glamour in their looks, like old-school Valentino red.
New-Age Grace
Slip dresses in light colors, perhaps a feather, and lingerie-inspired styles define modern femininity.
Black and Bling
The designer's message is very obvious when it comes to events, evenings, and after-dark: it's time to go back to black. But there is a twist to black this season: glitter, layering on the shimmer-like stars in the night sky.
Bomber Win
Designers are leaning into the fearless tone; a great leather jacket can be a bold broadcast, announcing that you can go fly a plane, kill it at a work meeting, or wear white trousers outside all day-exploring the many in you.
Trench for everyone
It is a closet staple, but that doesn't mean you have to be done with it. The fall runways are full of versions that take the premise of your favorite tan jacket and turn it on its head. Why not opt for a trench dress? A trench with pleats? A trench with cutouts? Suddenly this basic feeling is less, well, basic.
Highlighter Pop
The color story happening on the fall runways is bright and popping, so whether you want to make an impact in bright yellow, magenta, or green, it is your time to pop it with your favourite highlighter tones.
Tux Time
A woman in a tuxedo is something to behold, and now her options are endless. From super slim to slightly oversized, it is officially tuxedo season.
Long silhouettes - Maxi Drama
The silhouette of the moment is extra long and close to the body's though not uncomfortably so. It is less about showing every curve and more about creating a long line. After so many seasons of baggy and oversized-only proportions, it feels right on time.
White tank top
The belief that less is more is the motto, especially when talking about one of the fall season's most simplistic trends the OG white tank top.
Sheer thing
See-throughs are another trend in vogue for the fall.
Colour Palette:
Neutral autumnal shades like maroon and brown are in vogue. With bright blue, hot pink, and delicate pastels, we're in for a ride this season.